I started collecting a fair amount of jewelry for my Etsy store. I am very impressed by the quality of "costume" jewelry from the 1940s, 50s and 60s. Most jewelry I have found has stood the test of time and the test of daily use! Costume jewelry from this time period seems to be made more like the more expensive jewelry of today - sturdy, well made, quality pieces.
For my wedding ceremony jewelry, I used my Grandma's wedding jewelry (She wasn't wearing the jewelry in the photos, but I'm sure she wore it for the celebration!). Some of the rhinestones were darker or discolored, so my mom took the earrings and necklace to a jeweler, who said it was the foil behind the rhinestones and it would cost xxx.xx dollars to fix... I don't mind the slight discoloration, and I think it adds to the charm. The jewelry is in the original box my Grandma bought the jewelry in - another reason why vintage costume jewelry is far beyond the costume jewelry of today (I guess it's not called costume jewelry anymore, but affordable jewelry? Non-precious jewelry? Honestly, I don't know!).
Here are two
AMAZING
finds of vintage costume jewelry I just posted to my Etsy store (I will definitely be posting more in the future!):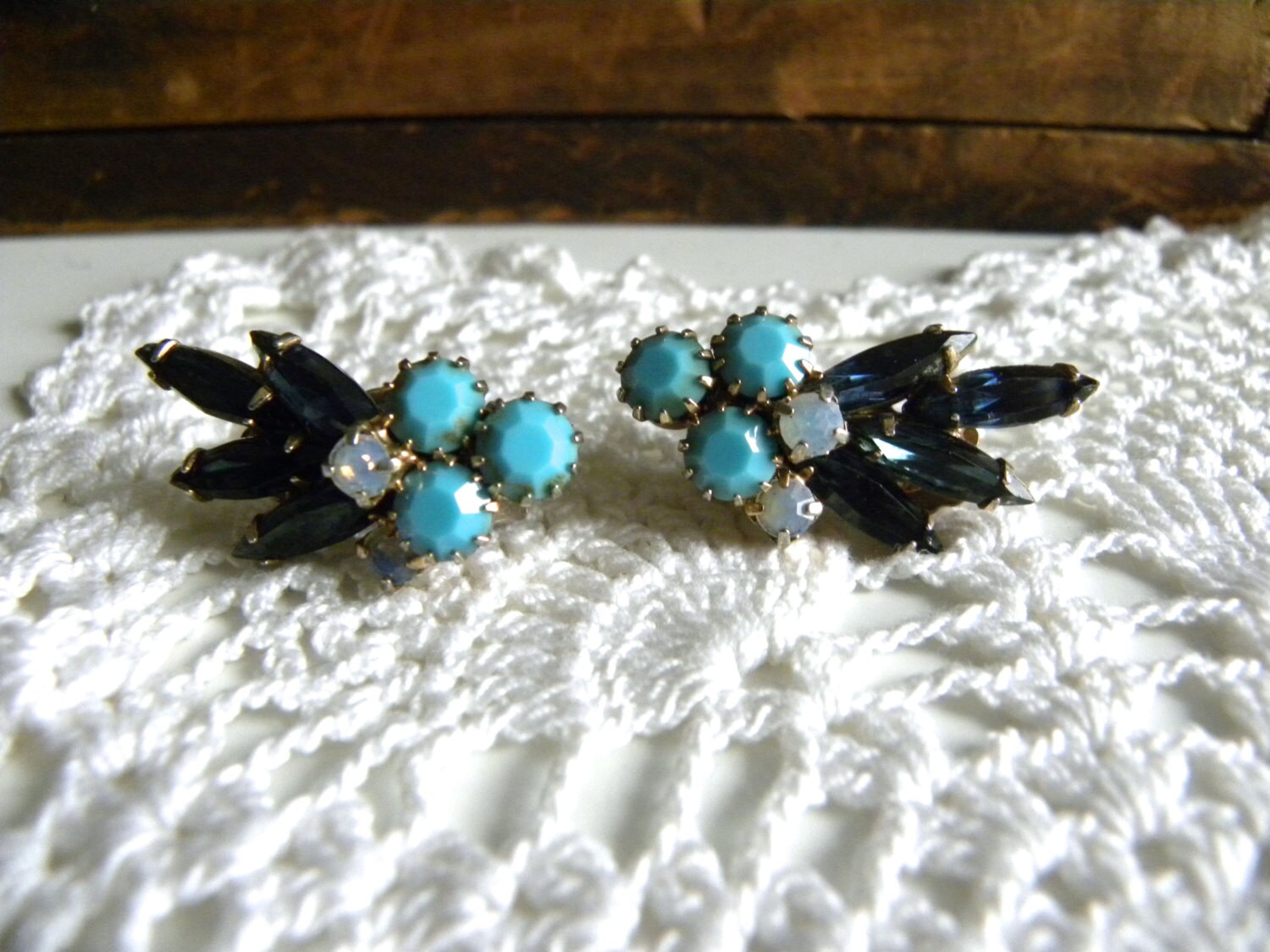 A pair of earrings
that remind me of a peacock - long steel blue rhinestone "feathers" with turquoise and aurora borealis stones.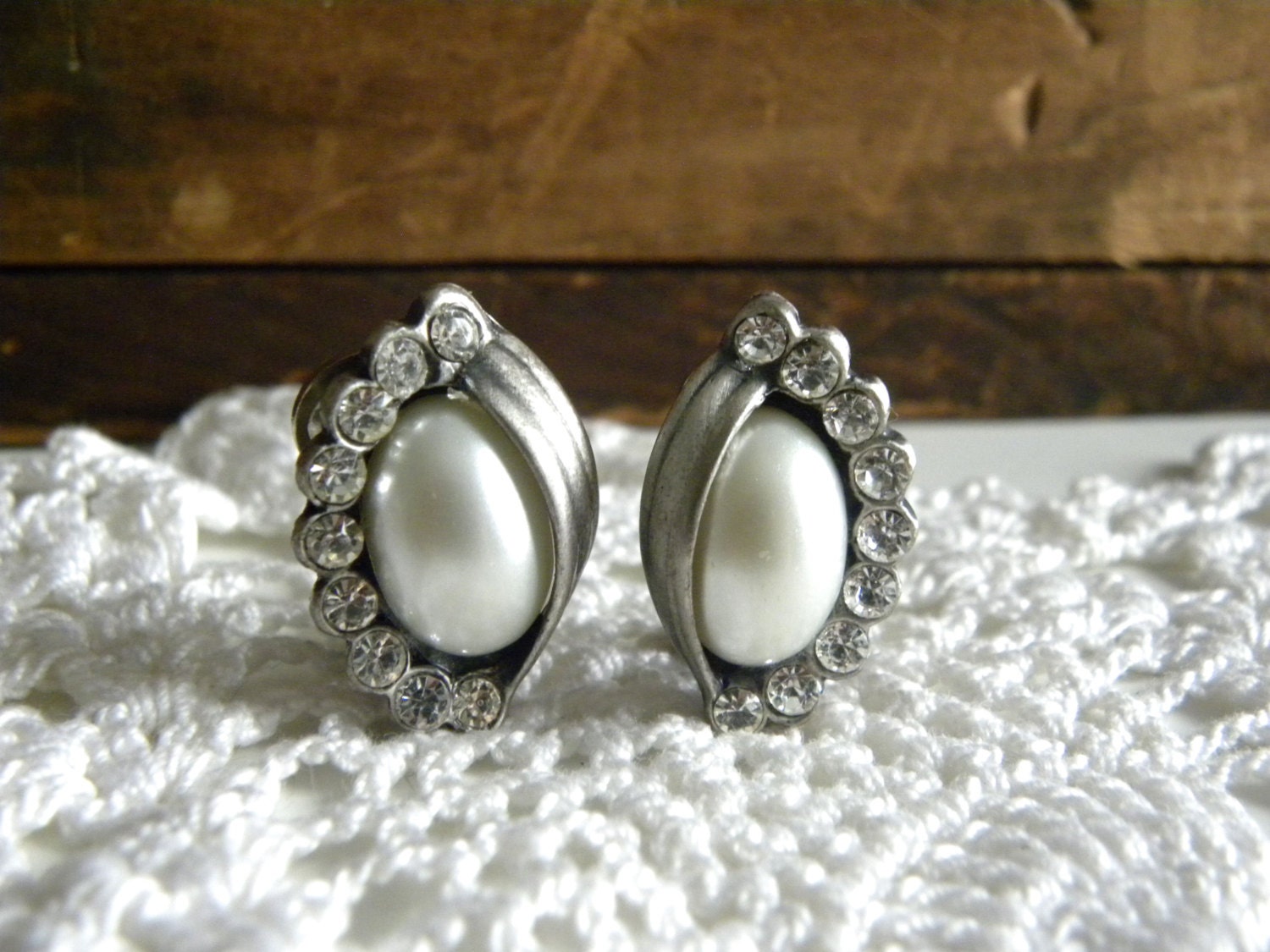 A pair of earrings
that look like they just came off of a brides ears! They are so classy, clean and definitely stood up to the timelessness of the style.