I guess I can't complain too much about the weather - there has been less than a half of an inch for the city. Which is great for still getting around the city with a car, parking in a space that hasn't been occupied by someone's lawn chair (if you move the chair, your car will be keyed), and wearing nice shoes without getting them salty.
I've recently posted these two scarves for sale on
my Etsy store
. As I was taking photos and writing their description for my shop, I was imagining myself on a beach with the warm sun shining. Then, I immediately told Steve I want to go on vacation by the end of February and it must be a beach with a warm 80 degree sun, or it would be worthless. I spent about an hour and a half looking up flights and vacation deals, only to realize I don't have that kind of money, especially with our wedding in October of this year.
So until I get that beach, I will live vicariously though the lives of these scarves, which I picture as a sarong for beach goers, or accessory on a floppy beach hat. Sigh.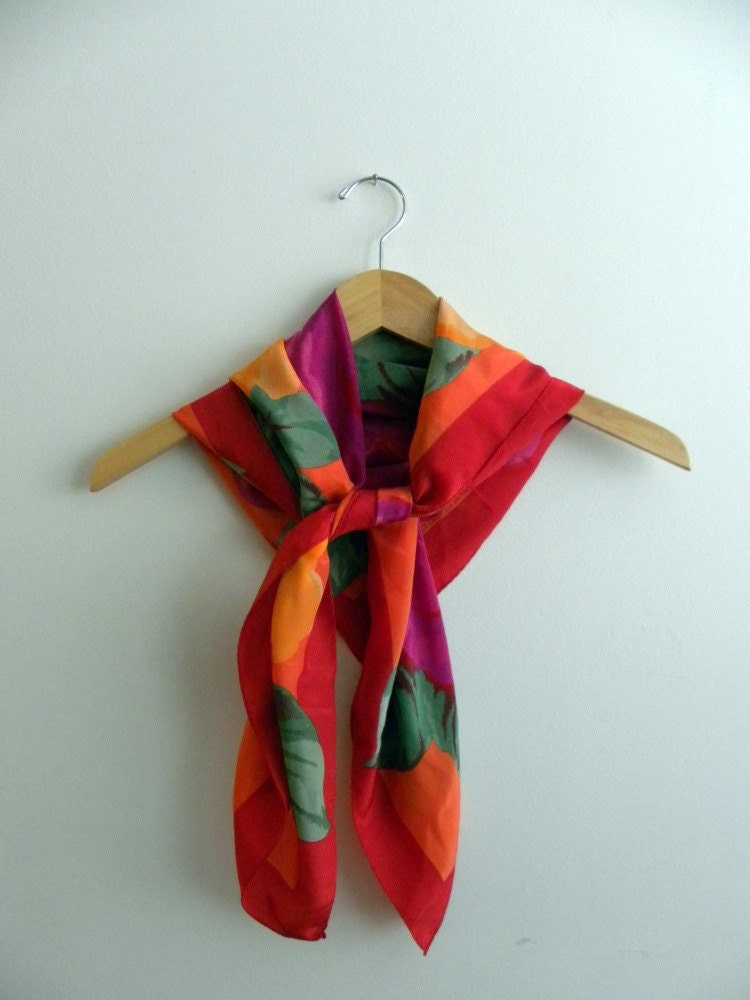 Vintage Oscar de la Renta silk scarf
(it's huge - approx 33"x35"). Great to wear around your waist or shoulders walking to and from the beach. The design is so gorgeous, looks like watercolors printed on silk.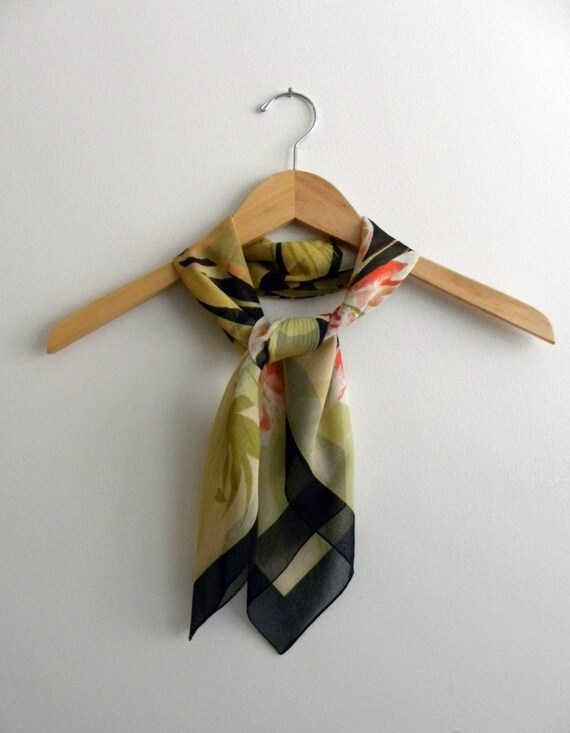 Vintage tropical chiffon scarf
, no label. This scarf is so light and airy, would be great to shield your hair from the sun while still keeping your head cool. Oh the pattern is lovely - Black and lime green with coral red tropical flowers. Can you feel the sun now?